Playing:
Lonely For Her-Jack's Mannequin
Reading:
The Catcher in the Rye
by JD Salinger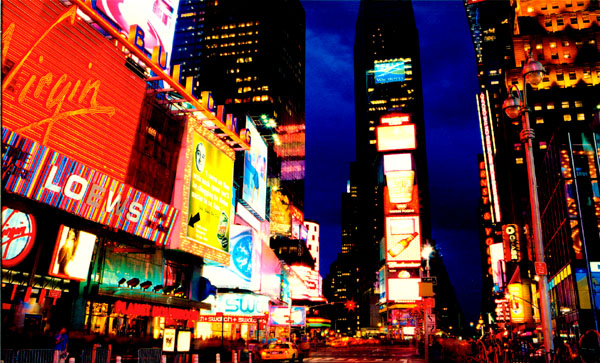 Since I haven't had time to blog, I thought I'd share something I had to write for school. I had to write a small essay about a place that I'm in love with and describe what we love about it, so this is what I wrote.
Frank Sinatra's velvety smooth voice sings over the radio, "I want to wake up in the city that doesn't sleep." For me, it's the same; I want to wake up in the city that never sleeps. New York, New York is a magical place, a blend of history and modernity. New York is my favorite city in the world, especially during spring. Gothic churches dot the landscape and hide in between sleek buildings that stretch forever into the sky. From the creamy cannolis at Ferrera Barkery to the saltiness of a pastrami sandwich at Carnegie Deli, the list of superb food is endless. Even the parks are special in New York, especially Central Park. Central Park's lake, which thawed at the beginning of spring, is filled with hundreds of plump ducks swimming about in the blue green water. Flowers are starting to bud and the ground is still damp with the melting snow. Rickshaws are scattered throughout Central Park, waiting to whisk you away.
At night New York truly comes alive. The air is cold, but a pleasant sort of cold and the wind has calmed down to a mere breeze. Art galleries stay up all night for the young and restless, while the older, sophisticated crowd can enjoy operas at the brightly lit Carnegie Hall or musicals on Broadway. Although, these all add to the charm of New York, my favorite is Times Square late at night. The neon lights light up the pitch black sky and the ever-present crowd. Street vendors shout at the tourists to buy their special deals that range from anything like socks to turtles. Everyone is so excited to be in Times Square and you can just feel the happiness emanating from everyone. It's truly a magical feeling to be in a place, where everyone is just so glad to be there. New York is a symbol of American strength, wealth, and fashion. It's a place for dreamers of all kinds to get their start, whether it's on Broadway or on 5
th
avenue. It's a place that sells dreams and makes them.
By the way I created a tumblr that will consist of all the things I love: whimsy, fashion, and whatever else I like. Click here to see it and please follow! Also, leave your link in the comments, so I can follow and check out your's!